Are There Alternatives to Going to Jail?
April 6, 2023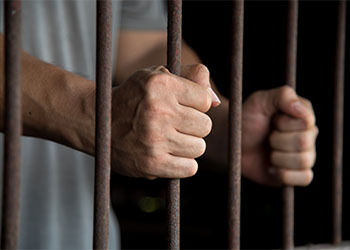 Imprisonment remains a common punishment for defendants who have been convicted in Texas. However, there are other alternatives to going to jail—such as diversion programs, house arrest, and probation—that can help encourage reform and rehabilitation. In addition, these alternative sentencing options can mitigate the adverse effect of institutionalization and incarceration on the defendant's body and mind.
At The Law Office of Aaron Fonseca, I have devoted my career to offering reliable advocacy and representation to clients in alternative sentencing-related matters. As a practiced Texas criminal defense attorney, I can enlighten you about the advantages of alternative sentencing, explore your possible legal options, and help you decide if you qualify for alternative sentencing. My firm proudly serves clients throughout Edinburg, Mission, Rio Grande Valley, and McAllen, Texas.
What Is Alternative Sentencing?
Alternative sentencing involves various forms of penalties—asides from incarceration in county jail or state prison—that a criminal defendant may be subject to. In Texas, the criminal court may impose alternative sentencing on an offender, depending on the surrounding circumstances of the crime in question and the person's criminal record or history.
The Benefits of Alternative Sentencing
Alternative sentencing can have many benefits, including:
It can serve as a substitute for incarceration in jail or prison.

It can help reduce the negative impacts of imprisonment on the defendant's body, mind, and mental health.

It teaches important life lessons and skills to the defendant.

It lessens operating costs and ensures targeted use of jails and prison spaces.

It provides defendants with access to professional counseling and safe addiction treatment.

It helps the offender avoid institutionalization.

It allows the offender to contribute to their immediate community in a positive way.
If you or someone close to you has recently been convicted of a crime and want to know your alternatives to going to jail, you need to reach out to a strategic criminal defense lawyer immediately. Your lawyer can fully explain Texas's sentencing guidelines and the alternative sentencing options that may be available to you.
Types of Alternative Sentencing
Eligibility for alternative sentencing in Texas often depends on the type, nature, and seriousness of the charges the defendant is facing. Here are some imprisonment alternatives in the state of Texas:
Diversion Program
In Texas, the diversion program allows certain offenders to avoid prosecution. They do this by placing them into a pre-trial status. These diversion programs are available to defendants facing charges for misdemeanor crimes and nonviolent felonies involving alcohol or drugs. Some common diversion programs include the following:
Intervention programs or pre-trial diversion for first-time defendants facing nonviolent criminal accusations;

Drug court diversion programs for habitual offenders;

Deferred prosecution program (DPP) for young defendants;

First-time offender drug programs;

A mental health diversion program (MHD) for mentally impaired defendants; and,

Veteran programs to help defendants who once served in the military.
Upon completing the necessary requirement of any of the above state-funded diversion programs, the prosecutor may drop or dismiss your criminal charges.
House Arrest
Additionally, the Texas court may order house arrest to help the offender cope better by living at home or within their community.
While under house arrest, the defendant will be required to wear an electronic monitoring device on their ankle (anklet) for the entire duration.
The purpose of the monitoring device is to alert the authorities whenever the defendant steps outside the permissible range. The two types of monitoring devices for house arrests in Texas are as follows:
Radio Frequency Electronic Monitoring: The radio frequency electronic monitoring device immediately transmits a signal to the authorities anytime the defendant moves outside the allowable range.

GPS Monitoring: The GPS monitoring device lets the authorities monitor and track the offender's present location or whereabouts.
Community Service
Furthermore, the judge may order the defendant to perform community service or volunteer work for a number of hours as an alternative to going to jail. Such unpaid work or voluntary projects would help benefit the immediate community that was harmed by the defendant's unlawful actions. There are many options for community service:
Sponsor or counsel other substance abusers

Do unpaid work within the community

Organize or create substance treatment meetings

Work at a public agency or nonprofit organization

Speak at an event or school about the implications of committing a crime
However, community service may be ordered as part of probation conditions or as a separate sentence in some cases.
Probation
Probation, also referred to as community supervision, is a non-prison sentencing option that is available to defendants convicted of a crime in Texas. Essentially, probation helps in reducing or eliminating the time that the offender is required to spend in jail or prison. Under Texas law, probation may be deferred adjudication or straight probation. Most importantly, ensure that you do not violate any terms or conditions of your probation agreement.
However, there are still several other non-prison alternatives for defendants facing criminal charges or convicted of a crime in Texas. Depending on the nature of the offense in question and other surrounding circumstances, your legal counsel can help you achieve the ideal alternative sentencing that best fits your unique situation.
Discover Your Options Today
Being convicted of a crime in Texas can jeopardize your quality of life, freedom, career, and future. However, this doesn't necessarily mean you must go to prison or jail. At The Law Office of Aaron Fonseca, I have the expertise and resources to protect individuals facing criminal accusations from the worst-case scenario.
As your legal counsel, I can enlighten you about the sentencing guidelines addressing your case and determine the appropriate imprisonment alternative for your particular situation. In addition, I will fight vigorously to uphold your rights, help negotiate a favorable non-prison sentence, and try as much as possible to ensure that you do not serve time behind bars.
Contact me at The Law Office of Aaron Fonseca today to schedule a simple case assessment with a trusted criminal defense lawyer. I can offer you the skilled representation and dedicated advocacy you need in your case to avoid imprisonment. My firm proudly serves clients in Edinburg, Mission, Rio Grande Valley, and McAllen, Texas.