Should I Still Hire an Attorney if I Think I'm Guilty?
Nov. 14, 2022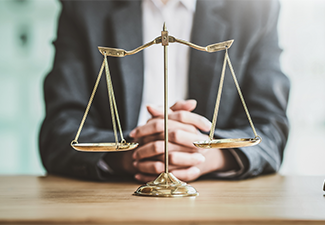 Being charged with a crime can force you to reevaluate your entire life. Often, police officers and other law enforcement or government officials will try to pressure you or smooth-talk you into confessing that you are guilty. In some cases, confessing to a crime might sound like your best bet. You might feel emotionally overwhelmed and want to plead guilty in order to simply move on from the experience. However, by pleading guilty right away, you might be taken advantage of and receive a less-than-ideal sentence from the judge. It's incredibly important to hire an attorney, even if you think you are guilty.
As your criminal defense attorney, I will represent you and protect your rights, no matter your unique situation. I want to help you seek the best solution possible when facing daunting circumstances. If you want to talk about your case and strategize your defense, contact me at The Law Office of Aaron Fonseca in Edinburg, Texas, and schedule your free consultation. I also help individuals facing criminal charges in McAllen, Mission, Rio Grande Valley, and the rest of Texas.
What Can Happen If You Plead Guilty?
If you are feeling the pressure of the charges brought against you, you may not be thinking clearly. There are many downfalls of pleading guilty that you may not have considered, including:
Serving time in jail or prison

Large fines

Suspension or loss of a driver's license

Probation

Employment consequences

Loss of a professional license

Inability to carry a firearm

Deportation

Loss of visitation or custody of minor children

Damage to personal and familial relationships
Just because the prosecutors are saying you are getting a "good deal" does not mean it is a good deal. Reaching out to a skilled attorney can increase your chances of truly seeking a favorable outcome. To discuss the details of your case or plea agreement, get in touch with my criminal defense law firm at The Law Office of Aaron Fonseca in Edinburg, Texas for a meeting.
How Can a Criminal Defense Attorney Guide You?
There are many factors that you should consider before entering a guilty plea. I will lead you through the details surrounding your case and advise you on what steps you should take to pursue the best possible outcome.
Take a Close Look at Your Case
Just because the police officers are pressuring you to confess or the prosecutors are saying "it's for the best," does not mean it is. In fact, you might be completely innocent, even if you feel like you are not. As your criminal defense attorney, I will closely examine the details surrounding your case, track down any applicable evidence, and build a strategy to seek your innocence. Do not make life-changing decisions based on the people whose job it is to put you in jail. Instead, consult with an experienced criminal defense lawyer who will tirelessly fight for your best outcome.
Negotiate a Plea Deal
The plea agreement that the prosecutors presented to you is more than likely not the best deal they could offer. In fact, if you do not have legal representation, they may be taking advantage of your vulnerability. Do not let them do that. Have an experienced criminal defense attorney build a plea deal that not only the prosecutors can agree with, but also one that you can agree with. Let's start fighting today. Reach out to me to discuss the details.
Rely on Skilled Legal Advocacy
At The Law Office of Aaron Fonseca, I provide trustworthy legal advice to those charged with crimes in Edinburg, McAllen, Mission, and Rio Grande Valley, Texas. Start seeking a better plan than the one the prosecutors are offering. Contact me today and schedule a free consultation for your criminal case.