Personal Injury FAQs
Sept. 12, 2023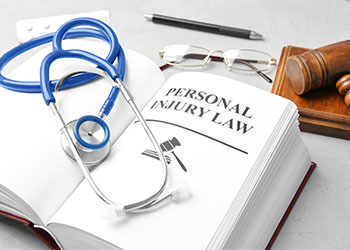 In Texas, victims of auto accidents and personal injuries may be entitled to pursue damages by filing an insurance claim or lawsuit. However, understanding your options to recover damages, the personal injury claims process in Texas, and the next steps to take after an accident or injury is imperative. Therefore, consulting with a trusted Texas personal injury attorney is important for detailed guidance and to help protect your rights.
At The Law Office of Aaron Fonseca, I've devoted my career to offering experienced legal services and representing clients in their personal injury and auto accident cases. As your attorney, I can examine all of the facts of your case, explore your possible legal options to seek compensation, and answer some of your frequently asked questions about personal injury in the state. My firm proudly serves clients across Edinburg, Mission, McAllen, and Rio Grande Valley, Texas.
Filing a Personal Injury Claim in Texas
Texas is an at-fault state for personal injury and auto accidents. Under the state's at-fault laws, the person who caused your accident or injury (the at-fault party) will be held civilly and financially responsible for your medical expenses, property damages, and other accident-related losses.
What Are the Options to Recover Damages?
In order to seek financial compensation after a personal injury or accident in Texas, you can do the following:
File a first-party claim with your own insurance provider.

File a third-party claim against the at-fault party's insurer.

File a personal injury lawsuit against the at-fault party in civil court.
A dedicated lawyer can investigate the surrounding circumstances of your personal situation and guide you through the Texas personal injury claims process.
Frequently Asked Questions About Personal Injuries
What should I do after an accident?
If you were involved in an accident, here's what you need to do, where possible:
Stay calm and carefully leave your vehicle.

Call 911 to get prompt medical help for your injuries.

Report the accident to the nearest local police department.

Document your injuries and gather accident scene pictures, witness testimonies, and police reports.

Document your medical records, treatments, hospital expenses, and doctor's visits.

Document your personal account of the incident and its impact on your daily life and ability to work.

Notify your insurance provider about the injury or accident.

Retain an experienced attorney to help file your claims and handle all negotiations with the insurance provider.
What if I was partially at fault?
Furthermore, Texas follows the "modified comparative fault" rule, with a 51% bar. According to the principle, you may seek damages if you were partially or equally (less than 51%) liable for the accident or injury. However, the amount of compensation that you can recover will be reduced by your fault percentage. Under Texas's modified comparative fault rule, you will be completely barred from seeking damages if you were mostly (51% or more) at fault for the accident or your injuries.
I don't feel hurt. Should I still see a doctor?
Getting prompt medical treatment after an accident or injury is imperative for your safety, health, well-being, and legal reasons. Even if you feel fine or don't feel hurt, it is still beneficial to see a qualified doctor:
For your general health and safety.

To detect hidden symptoms and injuries.

To ensure proper documentation of your injuries, medical records, and treatments received.

To comply with insurance requirements.

To avoid possible issues when filing your claims.
How long do I have to file a personal injury claim? 
Additionally, the statute of limitation for personal injury cases in Texas, including car accidents, pedestrian accidents, and motorcycle accidents, is two (2) years of the accident or injury. This means that you must commence your civil action to recover damages within two years from the date the injury or accident occurred.
Should I talk with the insurance adjuster? 
Nothing good can ever come out of talking with the claims adjuster. Unknown to you, the insurance adjuster can:
interpret your statements differently;

take your words out of context;

use your statements against you in court or to deny or undervalue your claims; and,

ask contradictory questions to create irregularities in your statements.
Therefore, it is advisable that you do not speak with a claims adjuster or give recorded statements. Even if you need to talk to the insurance adjuster, kindly consult with your attorney first.
Do I need to hire a personal injury attorney?
If you were involved in an auto accident or suffered a personal injury, getting effective legal representation is crucial to protect your rights. Your lawyer can enlighten you about your possible options to seek compensation, help file your insurance claims, and seek to prove fault. In addition, your attorney can handle all negotiations and communication with the insurer and attempt to recover the maximum possible financial compensation.
Seek Fair Compensation Today
Getting hurt in any type of accident can be emotional and overwhelming. At The Law Office of Aaron Fonseca, I'm committed to offering compassionate representation and personalized attention to clients in their personal injury cases. As your attorney, I will examine all of the facts of your case, fight compassionately for your rights, and help you pursue fair financial compensation to cover your medical bills, lost wages, pain and suffering, and other available damages.
Contact me at The Law Office of Aaron Fonseca today to schedule a simple case evaluation with a dedicated personal injury attorney. I can walk you through the complicated procedures involved in filing injury claims and recovering damages. My firm proudly serves clients across Edinburg, Mission, McAllen, and Rio Grande Valley, Texas.